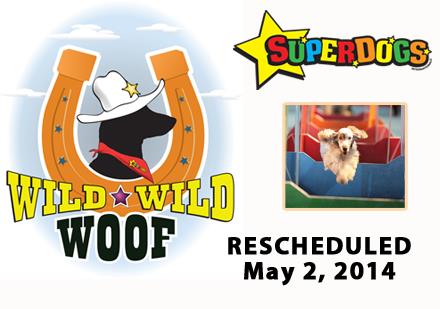 SuperDogs "Wild, Wild, Woof" show is coming to the Ryan Center at the University of Rhode Island on May 2, 2014 at 7:00 pm!
From the thrill of stock car racing SuperDogs-style to our new audience-participation game, "Are you Smarter Than a SuperDog," this show is guaranteed to have the whole family hootin' and hollerin'!
Cat Country would like to give you a family-four pack of tickets to see the SuperDogs "Wild, Wild Woof" Show!
For more information, please visit www.theryancenter.com.
For your chance to win (4) tickets to Superdogs "Wild,Wild, Woof" show, please fill out the form below. A Cat Country Representative will contact winners on Monday, April 28th.